The DevOops conference is devoted to DevOps only. On October 7-8, 2020 the conference takes place in Saint Petersburg, Russia, and welcomes more than 500 on-site and online visitors.
Business cases of DevOps transformation of large projects: Wins and Fails. Technical talks in 3 grades of hardcoreness are designed for advanced DevOps engineers. Experienced speakers will not only hold their talks, but also lead the discussion areas afterwards.
Submit a talk
DevOops 2020 Piter, October 7-8, 2020, Saint Petersburg
Visit the most beautiful city in Russia (and it's not an exaggeration!) as a speaker of our conference.
St. Petersburg has got the "World's Leading Cultural City Destination 2016" award and has become one of the top 25 cities in the world for visiting in 2017 (according to TripAdvisor). In 2019 St. Petersburg won in two World Travel Awards nominations — "World's Leading Cultural City Destination" and "Europe's Leading City Destination". This means it's not only internationally recognized, but also open and safe for anyone (regardless of gender, race, religion, etc.).
If your talk gets accepted to the program, we'll reimburse all your travel experiences. We'll transfer you to the conference venue and organize a cultural program, which is not limited to the conference itself and the restaurant. We also offer you a guiding tour to get you acquainted with the city and its culture while hanging out with other speakers.
Are you with us?
Topics
SRE:

Observability, Audit and Monitoring (Prometheus, OkMeter, DataDog, BPF, Dynatrace, XRebel, Glimpse, Zipkin, OpenTrace, etc.);
Configuration Management (Terraform, Puppet, Chef, Ansible);
Security (Vault, IDS, IPS, etc.);
CNI, Infrastructure and Networking Management (Traefik, Calico, Cilium, etc.);
Zero Downtime, self-healing, antifragility.
Cloud Native:

CloudNative (Helm, Kubernetes, Istio, service mesh);
Cloud Technologies (AWS, Azure, Heroku, Serverless, Stateful Workloads, Private Cloud, etc.);
Best Practices in Cloud Architecture: Patterns, Сost Optimisation;
Cloud Native Applications, 18+ Factor Applications;
Cloud Native CI/CD (Tekton, CD Foundation, Spinnaker);
Storages (Cloud and On Premises, Persistent Volumes, databases, Kafka, etc.).
DevOps Culture:

Technical debt and complexity management (migration with legacy, DevOps for mainframes);
DevOps experience of large projects: wins and fails;
Сulture and methodology.
Other:

Hybrid Application Scenarios: Availability; Extend your Datacenter to the Cloud;
DevOps for ML (Kubeflow);
Edge Computing;
Other.
Only mind-blowing talks on the following topics:

Saltstack, Jenkins, Teamcity, Bash, Docker, Perfect Gitflow, Virtualization, Agile.
Speakers
Speakers of the previous conferences, for the most part, need no introduction. And among them there is always a place for new stars!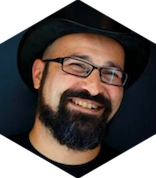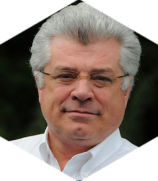 Timothy Lister
The Atlantic Systems Guild Inc.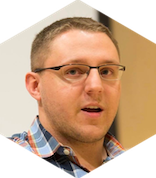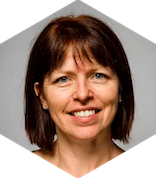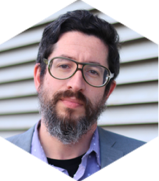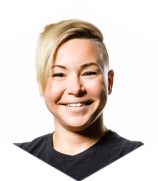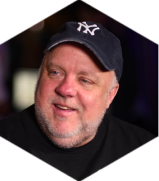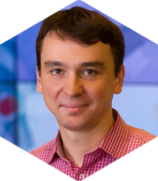 Roman Shaposhnik
Zededa Inc.
@rhatr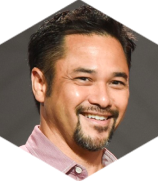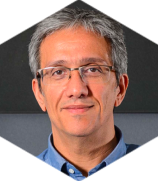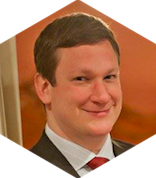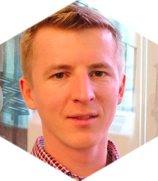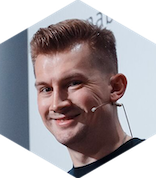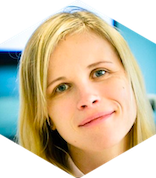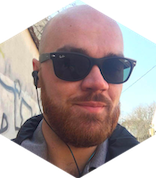 Ready?
Our Program Committee will impartially review your application, regardless of whether you were previously at conferences, your skin color, sex, race, orientation, and favorite IDE.
2
Working
with the Program Committee
3
Arrival at the conference
4
Cultural activities / Preparty
6
Afterparty
with colleagues
8
Preparation of
a new talk
Advantages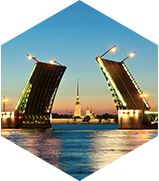 Explore the cultural capital of Russia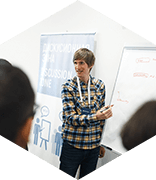 Share your experience with colleagues and increase your value in the market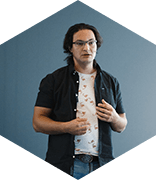 Extend your portfolio using our photos and videos of a great quality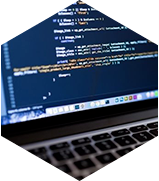 Extremely improve your presentation skills with the support of the Program Committee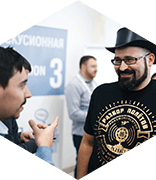 Enlarge your recognition in the developer community all around the world